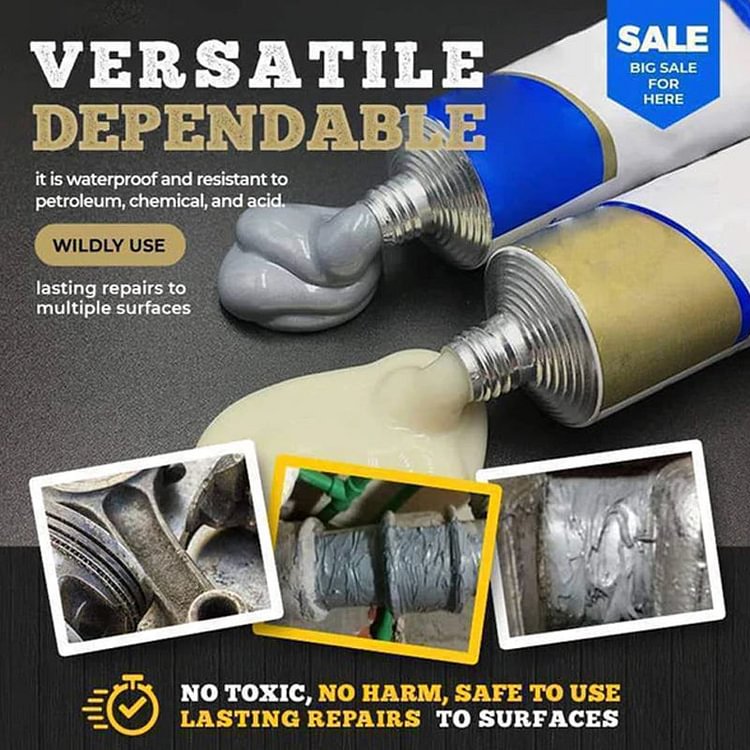 A fast-setting version of The Original Cold Weld two-part epoxy system that provides strong, lasting repairs to multiple surfaces.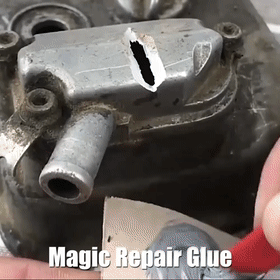 Perfect for DIY household, automotive, marine, craft repair, and much more.
FEATURES
As an alternative to flashlight welding, it provides strong and long-lasting repairs to metal and many other surfaces. It can bond almost any clean surface without dirt and oil.
High-Temperature Resistance
Can withstand a temperature of 150°C. When fully cured, it is as hard as iron and provides uniform bond line thickness.
A permanent adhesive is formed after mixing, which can be shaped, beaten, filed, sanded, and drilled after curing. It has a 1:1 mixing ratio, 6 minutes setting, and complete curing within 4-6 hours. Before using the glue, clean and dry the surface and finish the work within 20 minutes after mixing.
Mainly used for iron and steel casting, sand holes and holes, and casting defects such as cracks. It can be used to repair fuel tanks, pipes, concrete breaks, and a whole set of more.
No matter if the gap is big or small, you can use this magic welding glue for DIY. Our heavy-duty epoxy resins and adhesives can be repaired and restored the first time.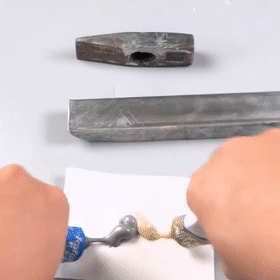 First of all, we will find the place to be cleaned, with no stain.

The surface treatment is smoothed with a file, sandpaper, and other tools.

The volume ratio of component A and component B is 1:1, which is fully uniform and applied to the object to be repaired.

After 24 hours of bonding, all kinds of processing can be carried out.
SPECIFICATIONS
Material:

Adhesive Gel
Size:

60 g/set
Color:

A - Gray, B - Yellow
Volume Ratio: A:B - 1:1
Curing Time:

24 hours at room temperature
PACKAGE INCLUDED
1 * Weld Metal Repair Paste