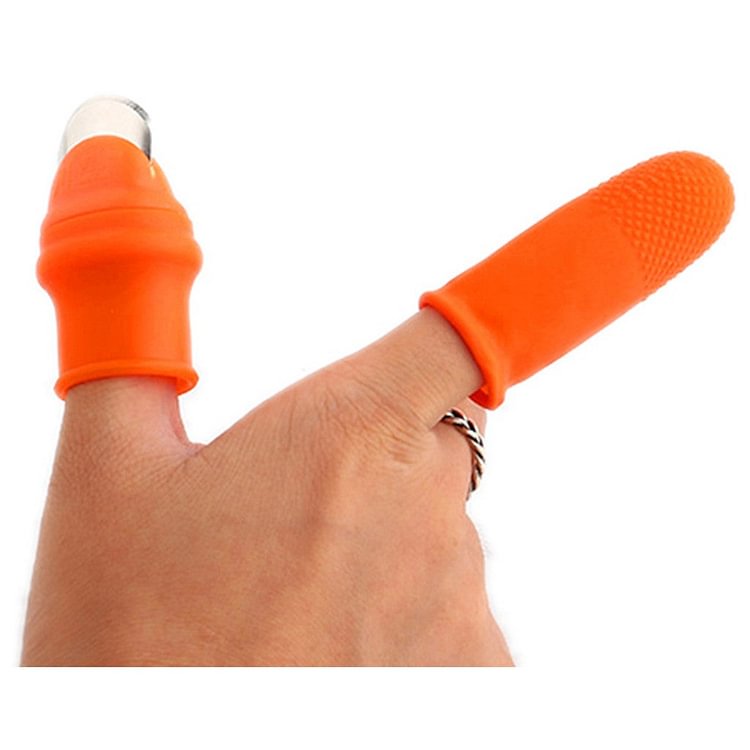 Food Preparation Has Never Been Easier!
This silicone thumb blade is designed to improve efficiency in the kitchen. Whether you are cutting, picking, pruning or peeling, this innovative kitchen utensil will make that process simple, easy and effective.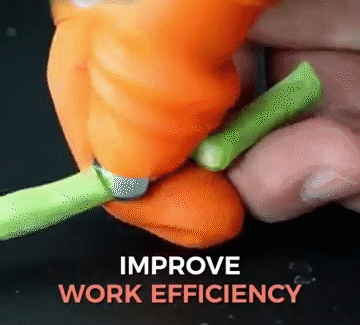 Effective Benefits
✓ Protects Your Fingers - Chopping, cutting and peeling using a regular knife can be dangerous. The silicone thumb blade will offer peace of mind during frequent kitchen tasks.
✓ Easier Peeling - Reaches normally unreachable places and reduces fatigue from continuous peeling and pinching!
✓ Safe to Use - Protects your fingers from the blade using the finger cover and also aching in your hands from constant peeling!
✓ Versatile - Can be used in the kitchen or in the garden.
✓ Universal Fit - Created out of a super flexible silicone to conform to anyone's fingers!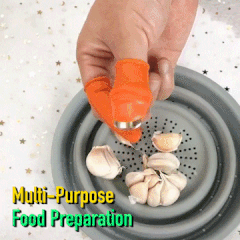 If you love spending time in the kitchen cooking up delicious meals and snacks then this is the perfect tool for you! It's the perfect solution for anyone looking for improving their efficiency while in the kitchen.
Made of a super flexible silicone, this thumb blade is sure to fit almost every person. The index sleeve or anti-cut finger cots are flexible as well. The blade is made of stainless steel and has enough sharpness to peel or pick any fruit or veggie! Just wear one on each finger (on both hands for maximum efficiency) and peel away!
Specifications
Material: Silicone, Stainless Steel
Size: 22.67 x 53.18mm
Shipping: FREE 7-15 Days
Returns: Guaranteed money back if you are not satisfied with our product!