Dark Zipper Off-Shoulder Goth Bodycon Black Leather Dress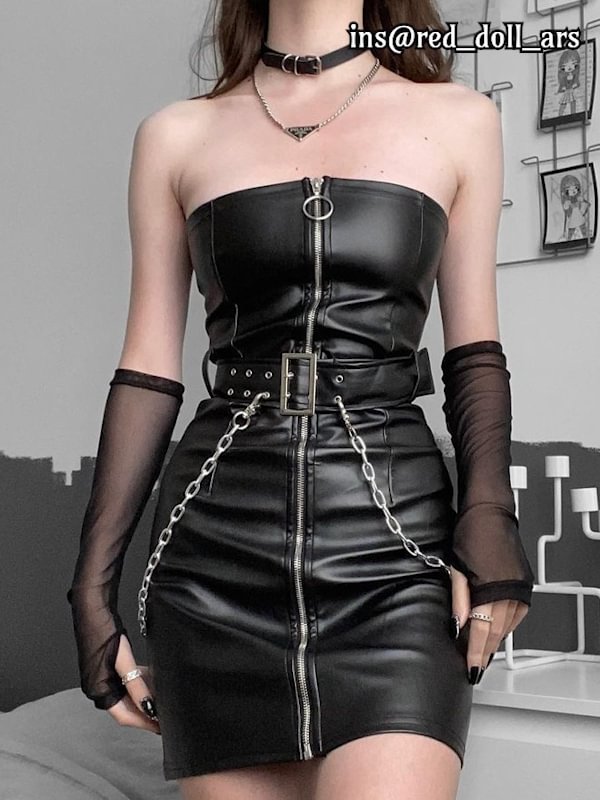 Dark Zipper Off-Shoulder Goth Bodycon Black Leather Dress
VIDEOS:


Goth Dress
Front Zipper
Boob Tube Top
Strechable / Elastic
Tight Fit
Belt & Chains are included.
100% PU
Disclaimer: Model accessories need to be purchased separately.
The dress, punk style, shows the characters of Goth--being fancy, lithe and Ornamented. Tight fit shows your body; Belt shows your waist; And off shoulder shows your perfect neck and shoulder. Completing with front zip and belt chains is the highlight of dress, featuring your taste and the texture of dress. This dress is perfect go-to dress for your party.
Matching with a statement choker or necklace is perfect!
With Kistania Branding, 100% PU Leather.
Size Chart: