Dark Sexy Solid Black Embroidered Slit Asymmetric Slim Dress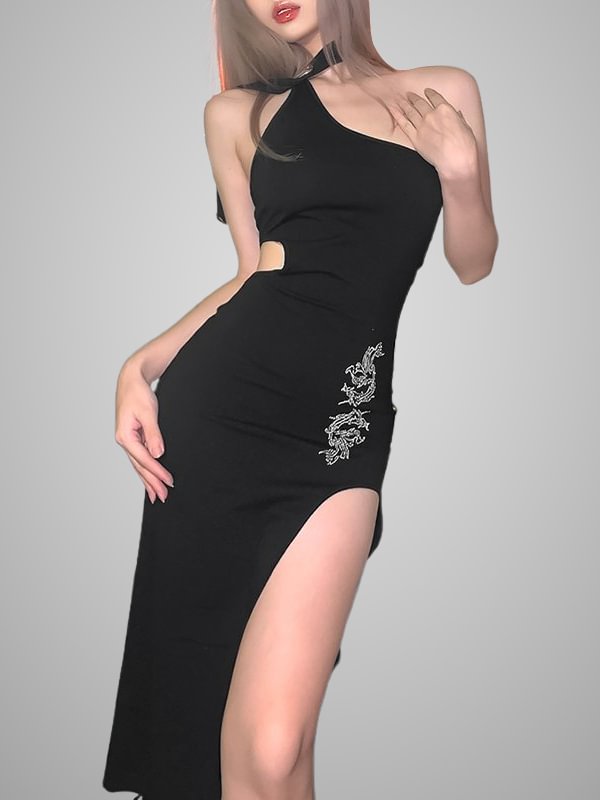 Dark Sexy Solid Black Embroidered Slit Asymmetric Slim Dress
Gothic Dark Dress
Statement
Embroidered
Asymmetric
Solid Black
Slit
Slim Pattern
95% Cotton and 5% Spendex
The solid black dress, statement and sexy, appeals attention. Slim pattern shows your perfect body, highlighting your advantages. Dragon embroidered, split, one shoulder and bodycon pattern are the features of dress. Excellent details on the dress improve its elegance and texture. The texture of dress is comfortable and excellent.
Matching with a high-heel pumps.
With Kistania Branding, cotton and spandex.
Size Chart